This tutorial might be outdated or for an older version. Please check our
plugin section
for latest instructions.
As of today, Premiumize.me has it's own Kodi Addon to display your Torrent Cloud Files and Folders. You can add, manage, stream and download torrent files right from your couch.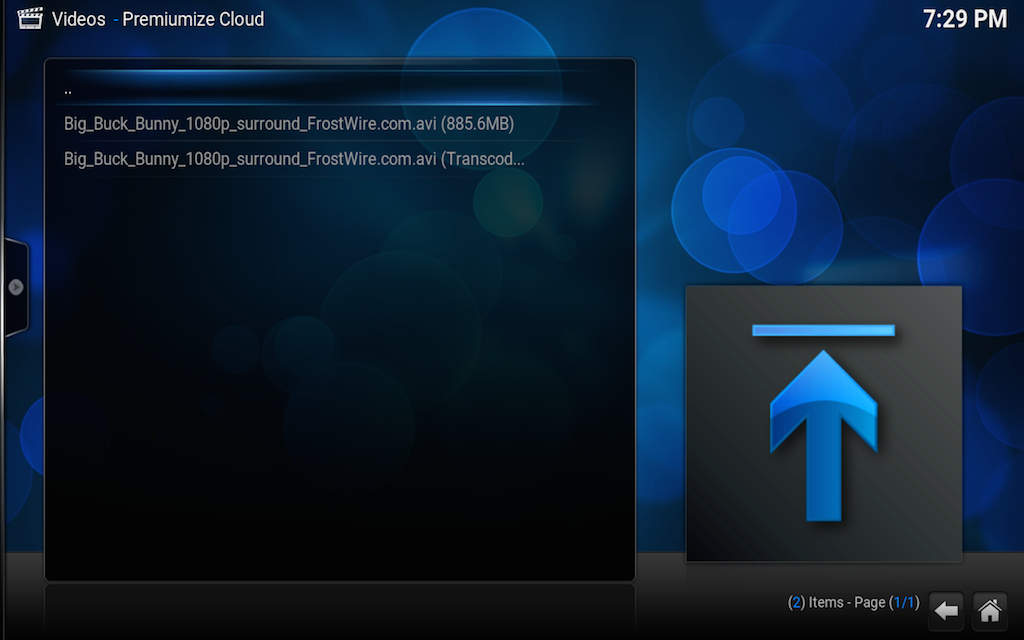 For those of you that need an introduction: Kodi is a great tool to supercharge your TV, Media Center, Android or PC. Kodi will help you play and organize media files from a wide array of sources. Doesn't matter if it is from your local harddisk or from your NAS.
Here is how to get started:
Make sure you have the latest Kodi release. Download and install it from here. Make sure you pick the right system!
Grab our Addon here. Keep the *.zip file. You do not need to extract it.
Open Kodi and go to SYSTEM – Settings
Choose Add-ons
Choose Install from zip file
Navigate to your Download folder and pick our zip file from Step 2. Hit OK.
Navigate to My add-ons and Video add-ons
Right click (or use Options key) on Premiumiz.me Cloud and put in your Credentials. You have to open the Addon Settings from the context menu.Important: Use Customer ID and PIN which you can find in your account overview. It is not the same as your regular Premiumize.me password.
Open the Premiumize.me Kodi addon. You can now download or stream your files from the Premiumize.me Cloud directly in your Kodi.

With right click (or options) you can rename, move or delete a folder

PS: If you fall in love with this addon, you can add a shortcut to it! Go to System – Appearance –  Settings – Addon Shortcuts – Home Video Submenu!