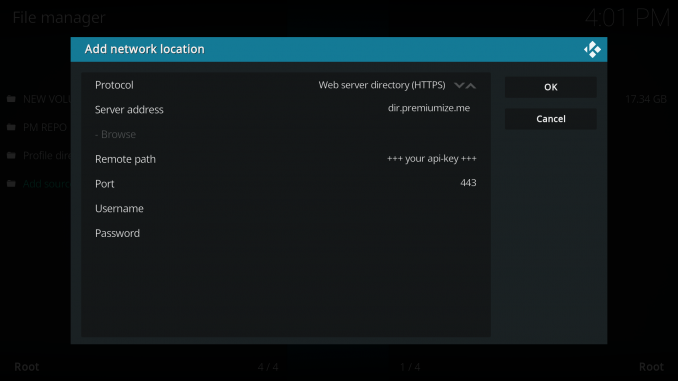 Brand new: From now on you can access your files via HTTPS directory. This is especially useful if you use Kodi. Unlike FTP/SFTP it is possible to take your CDN settings into account. You now enjoy the best speeds and can include your files directly into your Kodi library.
How do I use it?
It's easy: you can access your Premiumize.me Cloud simply by following this link:
https://dir.premiumize.me/your-api-key
Of course you have to replace your API key here. The best: no further authentication necessary. The authentication is done via your API-Key in the URL.
What should I use for Kodi?
We recommend using the new HTTPS directory for Kodi. This allows you to include the files from your Premiumize.me cloud directly into your Kodi library; of course only if you want to. The technology is very simple and offers little room for error. The connection is established directly to our download or CDN servers. Unlike FTP or SFTP, you will get much better speed, because your CDN settings can be taken into account.
So if you are using WebDAV, FTP or SFTP in Kodi and you encountered problems, we recommend you to switch to the new HTTPS directory.
How do you do it? It's easy, just follow our step by step guide.