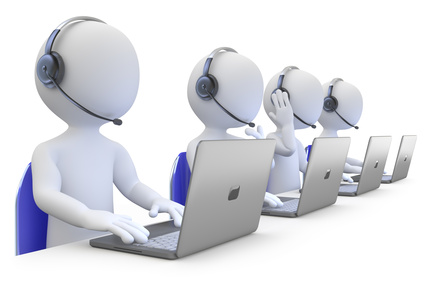 Hello,
you have to ask yourself who isn't able to write a support request. The answer, unbelievable but true: a lot of people!
Daily we receive a lot of support tickets and only a few of them are usable. So I decided to create a little guide how to write a support ticket. This helps you, because we can solve the problem faster, and it also helps us, because we do not have to ask for details all the time.
A good example is: "Hello, my speed is slow", that's all. Wow, and what should I do now? We have several services like cloud, torrent, usenet, filehosts, vpn, proxy and so on with hundreds of servers in different countries and different service providers. Furthermore speedproblems can have a lot of reasons, e.g. routing problem, server overloaded, network problem, problem on the filehosts side, enabled vpn or proxy which slow down the speed, problem with your internet connection and much more.
Another example (we really often receive this): "All filehosts are not working". Shall I really think that this user tried all 31 filehosts?! Of course he did not provide a sample link or used tool or any usable information.
So what do we need to know to help you? We recommend always to attach the following information:
The link to file (especially for filehosts and cloud)
The download link (e.g. for files from cloud it looks like https://dt103.energycdn.com/dl/ ….)
The used tool (it is a big difference if you use jDownload, our WebDownloader or our browser addon)
Furtermore if you have a problem with the vpn service please inform us about the protocol you use. We cannot help you if we don't know if you are using OpenVPN or PPTP (except the server is completely down).
In general we ask you the same question as an emergency operator would do:
Where? — We need to know which service you used
What? — We need to know what the problem is (including links, error messages and everything you have). A detailed description can help us!
When? — We need to know when the problem occured (not so important if you open a support ticket right after the problem occured)
That's all, isn't that easy?
And one more: you don't need to open several tickets with the same problem, it doesn't go faster. On the contrary, it takes longer because we have to process more tickets. If we detect double tickets, we delete them anyway, so save it! Normally we process tickets within 12 to 24 hours which doesn't mean that you receive a reply in this period. Sometimes we need to investigate problems, assign tickets to other departments or contact other companies for a solution. But be sure that we are working on your ticket, even you can't see it.
So, I would like to thank you for your kind attention paid to the reading of this and we invite you to open your next ticket on our helpdesk.
Best regards,
Robert Bauer
Support Manager