INFORMATION: The voip billing has been changed. Further information can be found in our knowledgebase.
About a year ago we started to include Voice over IP calls with a premium membership. We still call it Beta but it already works really well.
This comes really handy when traveling or simply having to call international numbers. Our team constantly uses it to call our Asian and American datacenters and colleagues.

Haven't heard about this yet? You are not alone! Here is what you need to know: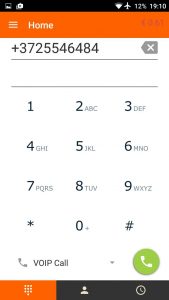 We include VoIP credit with every premium membership. We are quite generous with it and most people don't ever run out of calling credit.

The setup is really simple. First, you need to install the smartphone app. Download it from here.
Open the app and enter your VoIP account data. You can find your login information at the Premiumize.me VoIP site.
That's it!
Please note: The better your Internet connection on the smartphone, the better your voice quality will be.
It really is a great feature and we already received a lot of feedback on it.