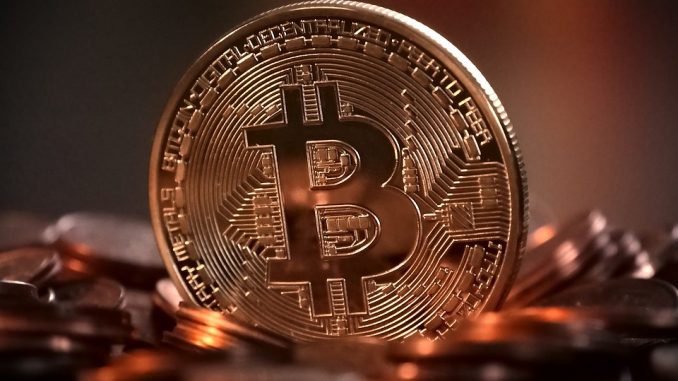 Bitcoins can be very confusing and unfortunately I can't describe the whole technical background completely, but that's not necessary, because a basic understanding is sufficient to use Bitcoins. Therefore I would like to give you a short insight into Bitcoins, but most of all, tips and hints on how to buy, store and spend Bitcoins.
First of all: What are Bitcoins anyway?
Bitcoin is a so-called crypto currency and exists only digitally. In comparison to the money on the bank account, there is a fixed number of Bitcoins (21 million Bitcoins). There can never be more, because the crypto currencies have to be calculated and Bitcoins are mathematically limited to this sum. In practice, using Bitcoins is not much different from normal online banking. You can transfer funds by entering the recipient's address (not much different from an account number). The difference, however, is that the transfer is not carried out by a central bank, but decentrally by many different people. So that this is safe and works, there is the so-called blockchain. This is publicly accessible and contains every single transaction that has ever been made. However, since Bitcoin accounts can be created completely anonymously and in unlimited quantities, it is very difficult or even impossible to find out who owns which account or to whom the transfer was sent. The price for which a Bitcoin can be bought with Fiat money (e.g. Euro, Dollar, etc.) is, by the way, dependent on supply and demand, as with the stock exchange. However, unlike shares, many goods can also be bought on the Internet with Bitcoin, so we accept Bitcoins (and other crypto currencies) as a payment method. Bitcoins are also accepted in many online shops, so you can also buy a smartphone or a hoover with Bitcoins. Even some restaurants and coffee shops accept Bitcoins at the checkout.
Why should I use it?
Bitcoins give you a certain amount of privacy. Even if you buy your Bitcoins with a credit card on a bitcoin exchange, the transactions (purchase of Bitcoins and purchase from us) are always separate. Neither we nor our payment service providers have access to any personal payment information. Another advantage is of course that the fees are comparatively low. Depending on the type of payment, you can save fees for the transfer or credit card/PayPal currency fees.
Where can I get a Bitcoin account/wallet?
There are many exchanges that already offer an online wallet. For smaller amounts you can use this wallet, too. Basically you have to be aware that the exchange then manages your Bitcoins and has full access to them (like a normal bank). If you want to be sure, you can also save your Bitcoins locally on your computer. This really only gives you access to them, nobody else. With a local wallet, you generate keys with which the bitcoins can be accessed. As soon as you have the key, you always have access to your Bitcoins. But that also means that you must not lose them and nobody else should get them.
As a local wallet we recommend Electrum. All you have to do is install it and follow the instructions. Your Bitcoin Wallet is ready to go.
Download: https://electrum.org/#download
Where do I get Bitcoins?
There are an incredible number of Bitcoin exchanges on the market. Some are aimed at users all over the world, others mainly serve regional markets and others specialise in special payment methods.
You can find a quite good overview of all major exchanges here: https://bitcoin.org/en/exchanges
Nevertheless, we provide a brief overview of trustworthy exchanges and their payment methods:
Bitstamp.net – Credit-/Debid-Card , SEPA, intl. bank wire – EUR or USD
Coinbase.com- Credit-/Debid-Card , ACH, SEPA, Sofort, iDEAL, bank wire – EUR, USD, GBP
AnyCoinDirect.eu – Credit-/Debid-Card, Sofort, Giropay, iDEAL, EPS, MyBank, Bancontact, SEPA – EUR
LocalBitcoins.com – Cash, SEPA, Skrill, PayPal, Moneygram, Neteller, Western Union, WebMoney, Credit-/Debid-Card, local payment methods
Bitcoin.de – SEPA – EUR