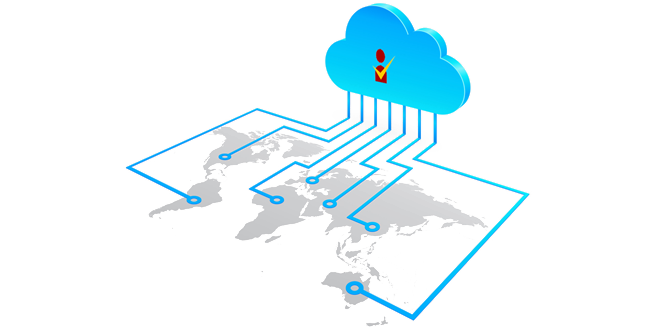 Streaming of content is becoming more and more important. Why should you download content to your local computer, where you have to wait until the download has been finished and where you have to find a way to get it on your tv; for content you only want to watch once? Just stream it! The most popular mediacenter software is Kodi (former XBMC) and of course you can use Kodi with Premiumize.me. There are several addons for Kodi available which allow streaming from file- and streaminghosts, torrent and usenet. We even have our own addon for Kodi.
Interested? Setup now!
Streaming with other devices
Of course you are not always at home with your tv. Kodi is available on several devices like Windows, Mac, Android and many more. If you don't want to use Kodi just use our mobile-optimized website to stream your content right away. Add the file you want to stream to our web downloader, generate a link and stream it with our webplayer. You can even cast it via Chromecast or Airplay.
Premiumize.me offers file hosting services with direct link output
Premiumize.me giving you access to the premium links from file hosting sites has never been easier and we just added a lot of new streaming hosts and we are still on it. In the last weeks we added more than 10 new websites to our service:
streamango.com
vidoza.net
yunfile.com
hulkshare.com
ulozto.net
vidlox.me
bitporno.com
clicknupload.org
mexashare.com
nubilefilms.com
filespace.com
But that's not all! We are already working on the next dozen. Furthermore we increased the capacities of the most popular streaming host Openload.co a hundredfold, to guarantee the fastest streaming without any waiting times or annoying ads.
Did you know? You can download content from streaming hosts to your cloud
With our latest cloud update you are able to download content from file- and streaming hosts, supported websites, torrent or usenet to your cloud storage and stream it with Kodi! You can even upload your own files from your computer to have them available in the cloud all the time.
All popular hosts in one account
There is no need to get seperate accounts for filehosters or use free modes with limited speed, waiting time, captchas and dangerous ads.
We even support hosts without a premium mode. If possible we cooperate with the service directly to get the maximum speed and all advantages available. If this is not possible we can still do a lot to offer you a premium experience:
– Only one download at a time?
No problem for us! We have so many servers, we simply use one per file.
– Ads?
Not with us, we do not show any ads and you won't see the website to download a file. No risk to get malware, unwanted toolbars or being lost in fullscreen ads without escape option.
– Captchas?
Nice try – if your download is behind a captcha you do not need to sit in front of your computer and wait for the next captcha to solve it. We use several captcha solvers to do this automatically and it works! And if we cannot solve it we just use another server to complete your download.