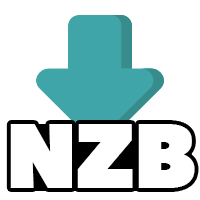 Almost 40 years ago the usenet has been established. While the text-post-part of the usenet has been dying for years, the usage of .binaries newsgroups increases from year to year. Over the last five years the traffic has been quadrupled and usenet becomes more and more important for modern filesharing.
Of course we support binary downloads from the usenet, too, but in comparision to traditional usenet provides we offer a decisive advantage: Cloud Downloads
Everything starts with finding a nzb file. The *.nzb essentially stores a linklist of where to find the download. Just add it to our cloud downloader and download the file directly to your cloud storage and stream or download it. But that's not all. Usenet providers usually have a retention time which means that the file is available for a given period (e.g 500 days). So it might happens that your file is not longer available using provider A but it is still available with provider B. Using Premiumize.me you have access to multiple tier 1 providers: As soon as you add your nzb to the cloud downloader, we will try to download it from one of our providers and if the file is not available anymore, we will try the next one and so on…
While this is quite expensive for us, we initially had to set the fair-use limit for usenet to factor 3, but last year we made it possible to reduce this to factor 2. Finally, a short time ago, we were able to set the factor to 1, so you need only one point per gb.
If you don't want to use the advantages of our cloud you can still use your own newsreader client. We have a retention time of at least 1000 days and all downloads are passing our proxy servers so you are secured – as always when using Premiumize.me.