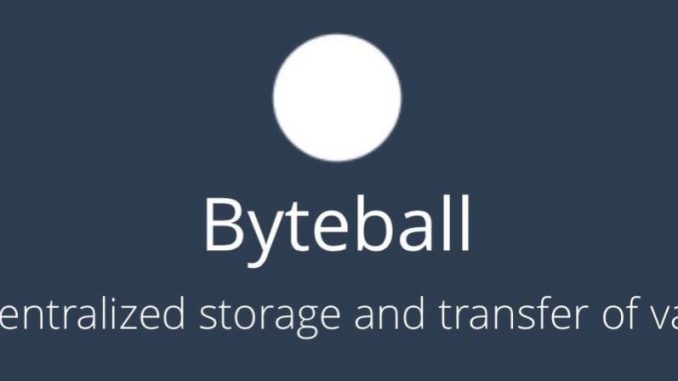 In cooperation with the Byteball Foundation we now offer up to 20% cashback on your premium purchase. You can find the details here.
What is Byteball?
Byteball is an altcoin, an alternate cryptocurrency. It is designed to enable secure peer-to-peer payments. Both parties can set conditions and only if the conditions are met, the transaction will be executed. In addition, the byteball wallet offers the possibility to process payments directly via chatbots. For this purpose, a dedicated Bot-Store is also integrated into the software.
In order to guarantee the fastest processing of payments, Byteball does not rely on a blockchain, in contrast to Bitcoin or many other cryptocurrencies. Instead of blocks, only transactions are stored. The underlying principle is called "directed acyclic graph" or DAG for short. In addition to the currency unit bytes, there are the so-called blackbytes. With them there are completely anonymous payments possible. These transactions run directly between two people and are not listed in a public database.
Read more about Byteball on their official website.
How to get the cashback?
That's very easy. First of all you have to buy a premium membership on our website. Don't forget that we cannot provide cashback for payments with credit card or direct debit. If you pay with another payment method you will get 10% back in Bytes. If you pay in Bytes you get 20% back.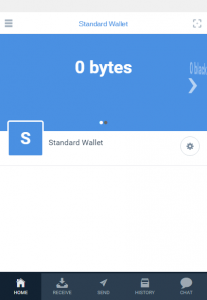 Done? Perfect, you can continue with a wallet now. To create a Byteball wallet you have to download the client which is available for Windows, Mac OS, Linux, iOS and Android. Furthermore there is a repo on Github.
After installation you should see a screen like this.
Click on RECEIVE at the bottom and copy the Byteball address (such an address looks like this 3NZUCQ4DASK64O5VDXOFQE2UDF5VEBHK).
Visit our cashback site, select your eligible payment and paste your Byteball address.
That's all! You should receive your Bytes within 24 hours. Don't know what to do with it? Feel free to buy another premium package on our premium page using Byteball. Don't forget to request the 20% cashback again!